Pregnancy is a life-changing experience. Many blogs cover the physical and emotional challenges of pregnancy, but this post is intended to be a step-by-step of guide to the legal rights of expectant mothers in the workplace.
Morning Sickness
Among the many "joyful" experiences of pregnancy is first trimester morning sickness – a nauseous feeling caused by increased hormones. The term is a misnomer because morning sickness can occur at any time of the day – even during work hours.
Fortunately, California has some of the most progressive sick time laws in the country. At a minimum, California law requires the employers provide 24 hours (or 3 days) of paid sick leave per year for full-time employees, which can be used beginning on the 90th day of employment. Labor Code § 246. This sick time is available for typical bouts of morning sickness.
If the morning sickness is severe, expectant mothers may wish to consider a protected leave under the Family and Medical Leave Act (FMLA) or California Family Rights Act (CFRA). The FMLA can provide up to 12 weeks of protected leave for pregnancy, childbirth or related medical conditions. However, to qualify for FMLA, the employee must have worked for 1250 hours over a 12-month period.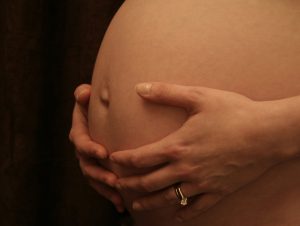 For expectant mothers who have worked for less that twelve months, the California Pregnancy Disability Leave Law (PDLL) may apply. PDLL requires employers to provide employees up to four months of leave for disability due to an employee's pregnancy, childbirth or related medical conditions. All employees of covered employers under the FEHA are eligible for leaves, transfers and reasonable accommodation under the PDLL.
The "Reveal"
Gender reveal parties are a popular trend, but there is another type of reveal that expectant mothers must also consider – revealing the pregnancy to an employer. Revealing a pregnancy is a deeply personal matter, especially when there is a risk of miscarriage. Due to the sensitive nature of this topic, the following is intended only for legal insight.
Unfortunately, pregnancy discrimination is a very real thing. Some employers do not want to accommodate extended leaves of absence and may attempt to discriminate against pregnant women. Fortunately, there are several laws that prohibit pregnancy discrimination, including: The Pregnancy Discrimination Act (42 USC § 2000e(k)), Fair Employment and Housing Act (FEHA), FMLA and CFRA.
However, in order to obtain protection under any of these laws, it must first be shown that the employer had knowledge of the pregnancy. In short, employer knowledge creates protected status. Thus, it is recommended that the employer pregnancy reveal should be done as soon as the expectant mother is comfortable.
The Third Trimester
An astute observer once said, "Months have an average of 30 days, except the 9th month of pregnancy which has about 1,000 days."
The most important thing to know during the third trimester, from an employment law perspective, is maternity leave. The same laws discussed previously, PDLL, CFRA and FMLA, apply to maternity leave. Maternity leave laws can be complicated, so here is a summary of key things to know:
PDLL runs concurrently with leave taken under the FMLA but not with CFRA. Rather, CFRA leave and pregnancy disability leave are two separate and distinct rights that employees have under California law. What this means is that the 12 weeks of CFRA leave can be taken after the four months of PDLL. If the maximum amount of both types of leave is taken, the total leave entitlement will be four months plus 12 workweeks (four months of pregnancy disability leave under the PDLL, of which 12 weeks may also be FMLA leave plus 12 workweeks of CFRA leave).
However, it should be noted that an employee is only entitled to use the maximum amount of pregnancy disability leave if she was actually disabled by pregnancy for four months, and is entitled to the CFRA leave only if she meets CFRA eligibility rules and has not previously used the CFRA leave for another purpose. In other words, a leave of absence of morning sickness may reduce the post-delivery leave.
Stage Four: Back to Work
When maternity leave is over and it is time to return to work, there are a couple of other laws that new mothers may wish to consider.
Nursing – Under California law, an employer is required to provide a reasonable break time and safe place to express breast milk to any employee for as long as employee is nursing her child. Labor Code § 1030-1033.
Bonding Leave – In most cases, spouses also have the ability to take 12 weeks of bonding time under FMLA, CFRA and The New Parent Leave Act (NPLA). For more detail, see our blog post about bonding leave.