Luis Castro–Ramirez worked as a truck driver for Dependable Highway Express, Inc. For several years, Castro-Ramirez' supervisors permitted him to work an earlier shift so that he could be home each evening to administer dialysis for his disabled son.
In 2013, a new supervisor placed Castro-Ramirez on a later work schedule. Castro-Ramirez objected because the shift would not allow him to be home early enough in the evening to tend to his disabled son. The supervisor terminated Castro-Ramirez, claiming he "had quit by choosing not to take the assigned shift." Castro–Ramirez sued alleging disability discrimination. Castro-Ramirez v. Dependable Highway Express, Inc., (Ct. App. 2016) 2 Cal. App. 5th 1028, 1031.
The Fair Employment and Housing Act ("FEHA"), prohibits employers from discriminating against an employee on the basis of race, religious creed, color, national origin, ancestry, physical disability, mental disability, medical condition, genetic information, marital status, sex, age, sexual orientation, or military and veteran status. Gov. Code § 12926.
However, FEHA protection goes one step further and prohibits discrimination against employees who are "associated with a person who has, or is perceived to have, any of those characteristics." Gov. Code § 12926(o).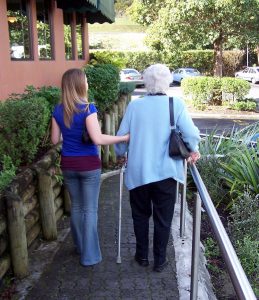 The courts have recognized three versions of disability-based associational discrimination, referred to as "expense," "disability by association," and "distraction." Rope v. Auto-Chlor System of Washington, Inc. (2013) 220 Cal.App.4th 635, 655–660.
Expense
An employer may be liable for associational discrimination based solely on monetary considerations. For example, an employer may be concerned that an employee's spouse has a disability that would be costly to the employer because the spouse is covered by the company's health plan. Even though the employer may perceive this a purely economic decision, it is no less discriminatory.
"[A]n employer who discriminates against an employee because of the latter's association with a disabled person is liable even if the motivation is purely monetary." Rope, supra, 220 Cal.App.4th at p. 658
Disability by Association
Disability by association arises when the employer believes that an employee may develop the disability of another. For example, the employer may fear that employee is likely to develop the disability of one of the employee's blood relatives that has a disabling ailment with a genetic component. Or the employer may fear that a homosexual employee may become infected by with the HIV of a companion.
Distraction
Employers may also believe that an employee will become somewhat inattentive at work because his or her loved one has a disability that requires extra attention that will decrease the employee's productivity. The law does not permit corporate productivity to interfere with employee rights.
Conclusion
The examples provided by Rope are only an illustrative, rather than an exhaustive, list of the kinds of circumstances that create associational disability discrimination. As long as the disability was a substantial factor in causing the employee's harm, associational discrimination could be found.
While this is a seldom-litigated cause of action, it is important for employees to know their rights — especially those employees who care for disabled family members. Employers should also be aware of this nuance of the law to avoid inadvertently violating the rights of an employee.